Gamo Wildcat Whisper Air Rifle 22 Caliber 975 FPS Black With Scope IGT Powered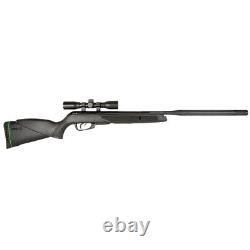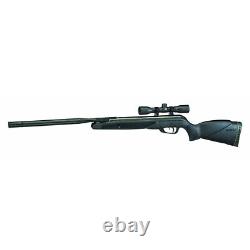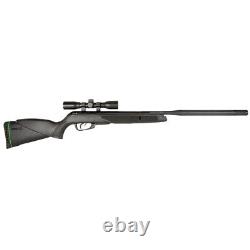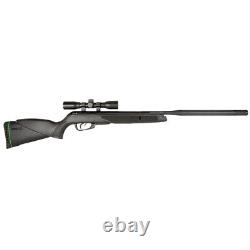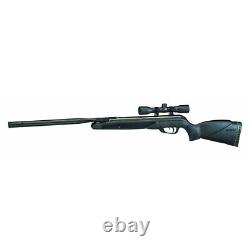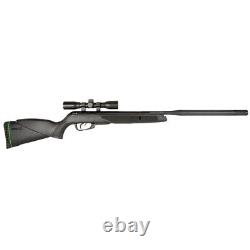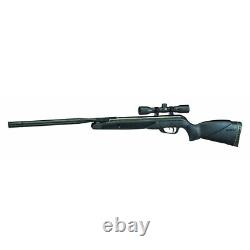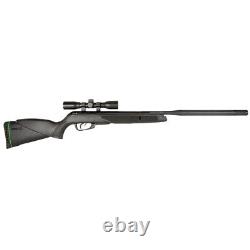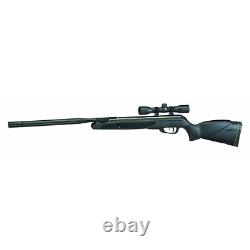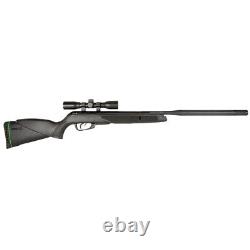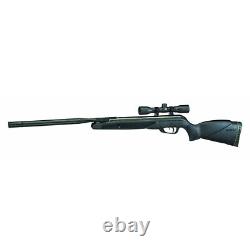 22 CALIBER IGT POWERED AIR RIFLE WITH SCOPE. THE GAMO WILDCAT WHISPER PELLET RIFLE FEATURES THE IGT (INERT GAS TECHNOLOGY) PISTON THAT ALLOWS HIGHER VELOCITY, LESS VIBRATION AND A LONGER LIFESPAN THAN TRADITIONAL SPRING POWERED AIRGUNS.
IT ALSO FEATURES WHISPER NOISE DAMPENING TECHNOLOGY, PATENTED BY GAMO. 22 VELOCITY: 1,000 FEET PER SECOND (FPS) WITH ALLOY PELLETS. NOISE DAMPENING: WHISPER POWERPLANT: IGT INERT GAS TECHNOLOGY GAS PISTON.
BARREL: FLUTED POLYMER JACKETED RIFLED STEEL BARREL WITH WHISPER NOISE DAMPENING TECHNOLOGY. STOCK: AUTOMOTIVE GRADE GLASS FILLED NYLON ALL-WEATHER. CHECKERING: NON-SLIP TEXTURE ON GRIP AND FOREARM. SAFETY: MANUAL SAFETY AND AUTOMATIC COCKING SAFETY SYSTEM OPTICS: GAMO 4×32 SCOPE WITH RINGS (SHOCKPROOF, FOGPROOF) RAIL: 11 MM, GROOVED CYLINDER. LENGTH OF PULL: 14.4 IN.
TRIGGER PULL: 3.53 LBS. BARREL LENGTH: 19.1 IN.