Gamo Urban PCP. 22 Caliber Rifle 600054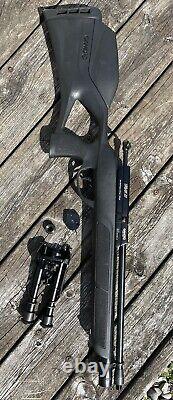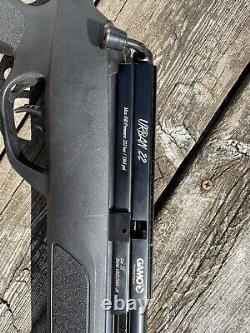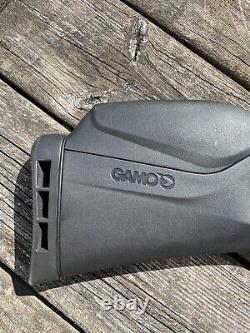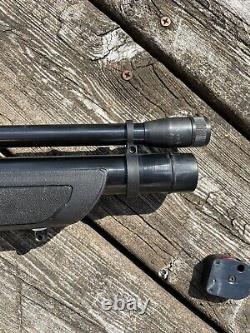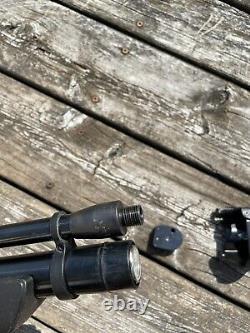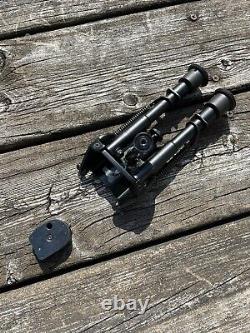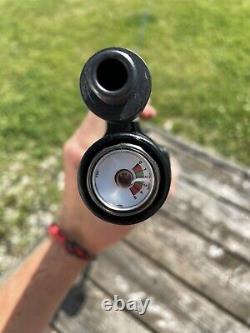 Has some light scratches and such as it is a used air rifle. Comes with bipod and a magazine. Removed factory silencer and attached a 1/2x20 UNF thread to attach whatever you'd like. Also mounted a sling point on the stock to accommodate the bipod.
Another addition is the butt pad from another GAMO product. Shoots amazing with JSB 18.3 and Crosman 14.3. Hammer spring is slightly tuned up so shoots a little hotter than 800fps. Overall, the exterior is 7/10 and the inside of the gun was inspected and replaced at GAMO a few months ago. Great for a hand pump.