Benjamin Ironhide SBD Gold. 177 Pellet Nitro Piston Elite Air Rifle 1400 FPS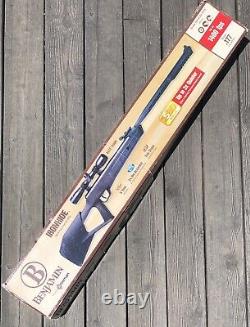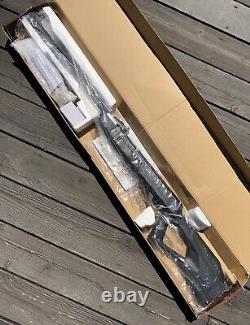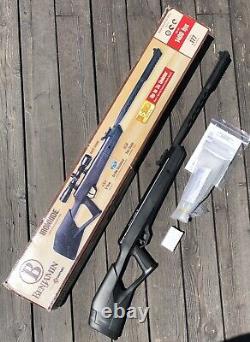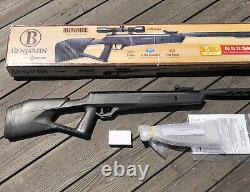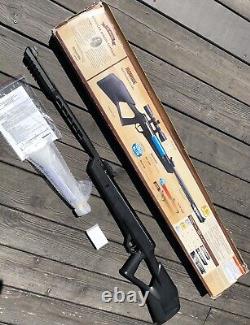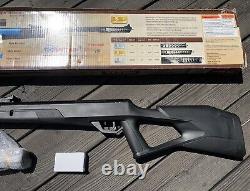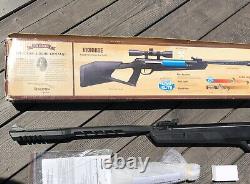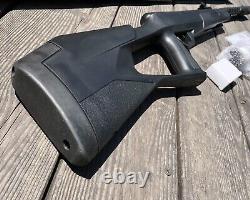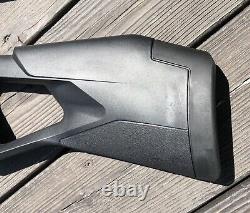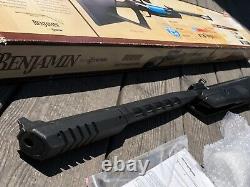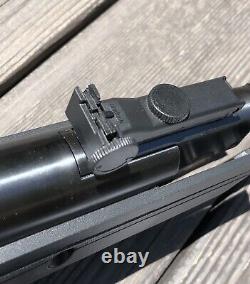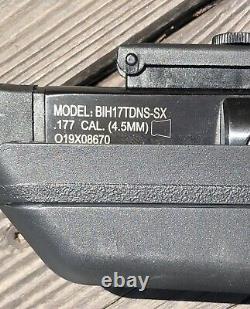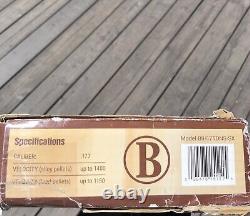 177 Pellet Nitro Piston Elite Break Barrel Air Rifle - 1400 FPS. IMPORTANT INFORMATION ABOUT THIS BENJAMIN IRONHIDE NITRO PISTON ELITE RIFLE. 177 Caliber Nitro Piston Elite Air Rifle is in NEW condition, in an opened, mildly distressed box!! Sale includes rifle, 4x32 scope, scope rings, and owner's manual in original, mildly distressed retail box.
Benjamin Ironhide SBD 177cal NP Elite break barrel air rifle has the new Nitro Piston Elite system featuring an upgraded power plant and the all-new Silencing Barrel Device (SBD) for enhanced sound suppression. The Benjamin Ironhide shoots up to 1400 fps (alloy) and delivers 23 foot pounds of energy (fpe).
In addition, the NP Elite powerplant offers a smoother-shooting gun with less vibration, less recoil, and up to a 10-pound reduction in cocking force. The Benjamin Ironhide has the adjustable 2-stage clean break trigger so you can hold your target longer and adjustable rear/fixed front sight. The All-Weather synthetic stock has a durable finish and is configured with a rubber recoil pad. It includes a CenterPoint 4x32 mm scope.
Sound Suppression: New Gold SBD Silencing System. Pellet velocity: up to 1400fps (alloy). Mechanism: Break Barrel Single Shot.
Power source: Nitro Piston Elite. Stock Material: All Weather Synthetic.