Umarex Gauntlet. 22 PCP Air Rifle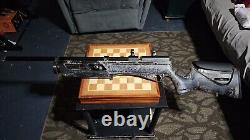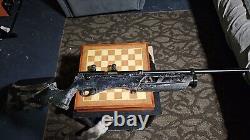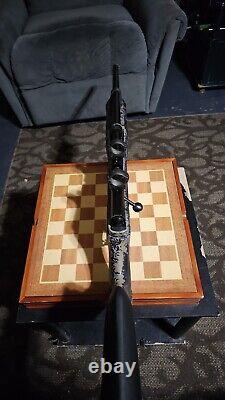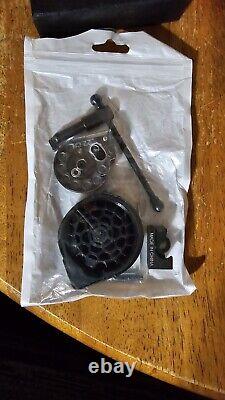 Has all hajimoto internal upgrades from the super tune kit as well as polished barrell, lapped 1 scope rings, DonnyFL 1/2x20 adapter making it moderator ready, and high travel valve stop. Also has the DonnyFL short shroud installed.
Includes hajimoto barrel band and hajimoto extended rotary magazine. Regulator has been shimmed to 1600 PSI. If I remember right the chrono showed it shooting 16grain pellets at roughly 950 fps. This air rifle is a laser beam and delivers high fpe. Air rifle is in great shape I just moved recently and don't have a range or safe areas to shoot any more.
Has minor scratches and blemishes from hunting and range use.