FX Impact Matt Dubber Edition. 22 cal! SUPER SALE PRICE IN DESCRIPTION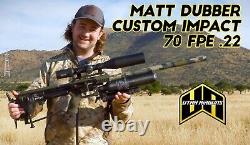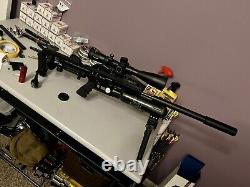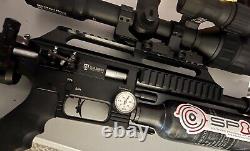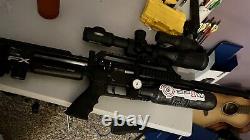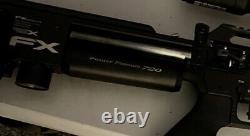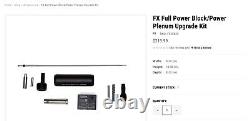 22 caliber with the superior heavy liner. This item is in like new condition! Up to 75 foot pounds of energy in this format!
Has 1 high capacity magazine. Capable of 200+ yard shots.
Comes with 1 HIGH CAP MAGAZINE, IMPACT M3 INTERNALS including POWER PLENUM 720, saber tactical reversible cocking lever, ALL INTERNALS ARE UPGRADED MATT DUBBER SLUGGER INTERNALS PLUS AN ADDITIONAL 720 PLENUM like on the M3. Huma high flow regulator for high power shots!
COMES WITH 480cc carbon fiber FX bottle!! Scope, bipod, and mounts ARE NOT INCLUDED! 1 MOA CAPABLE AT 100 YARDS! Tuned for 35 grain NSAs.
My reviews speak for themselves. Please message me any questions and I will respond back as fast as I can.