FX Dynamic. 30/500mm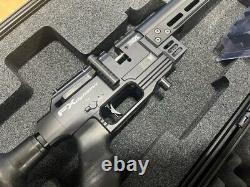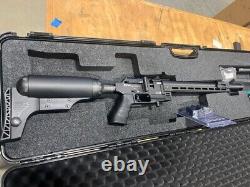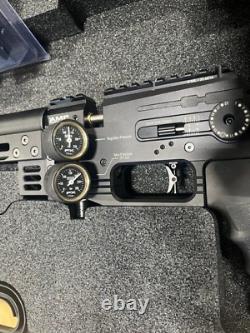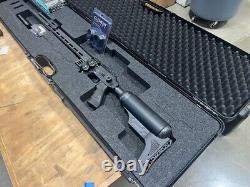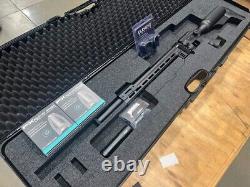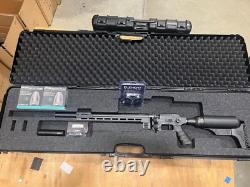 This rifle is the new awesome competition grade rifle, the FX Dynamic 500mm. The Double meaning the FX DoubleAir Kit has been added so you have a 480cc CF bottle in the back. 30 caliber with a 500mm barrel. This is a like new but refurbished item, meaning the techs from FX USA completely went through the gun, resealed, and replaced any item that was needed.
Many of these rifles were simply shown at a trade show, event, or used for demo. (This particular rifle was only sent out for review by a YouTube gun reviewer). There are a few light scratches on the scope rail where a scope has been mounted (see picture). Besides that the rifle is flawless.
Again this item is essentially new and besides manual and magazine, also included with the rifle is x3 competition size benchrest targets, and 4 sleeves of FX Hybrid Slugs and an FX DonnyFL Moderator. Scope, bipod, and mounts ARE NOT INCLUDED!
FX Rifles are the most accurate air rifles in the world and constantly outshoot firearms!! This rifle is sub-MOA at 100 yards. This is a fantastic deal and once this is gone that's it!
Please check out our other products by copying and pasting this link.