Crosman Mk-177 Multi-Pump BB/. 177 Pellet Air Rifle 800 FPS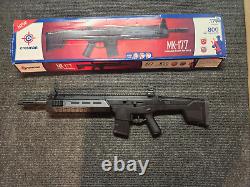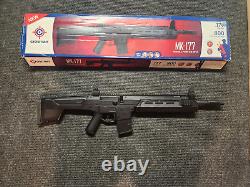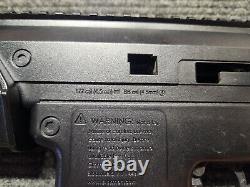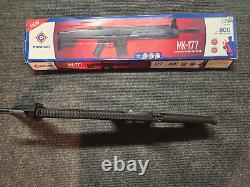 Looks like a famous firearm... But with a lot cheaper ammo! Load up with 300 steel BBs or 5 pellets. Shoot whatever you've got on hand.
No matter how strong you are--or aren't, the Crosman MK-177 is for you. Pump it up to 10 times for max power. Want less power or can't pump it that many times? Put in just 3 pumps for all-day shootin' fun! 3-10 pumps (never exceed 10 pumps).
300-rd BB reservoir, 5-rd pellet mag. 800 fps with steel BBs, 750 fps with lightweight pellets. Front sight adjustable for elevation.