Crosman Assault Rifle M4-177 Air Gun BB Pellet Multi-Pump Adj. Stock 18 Rd Kit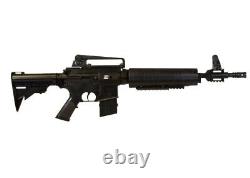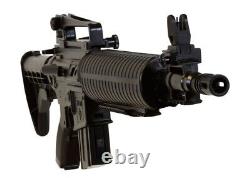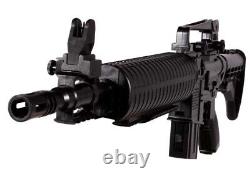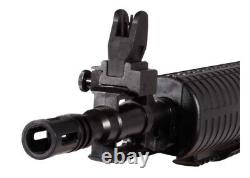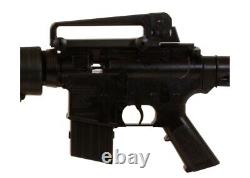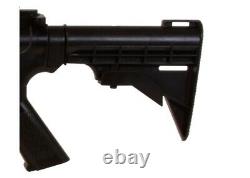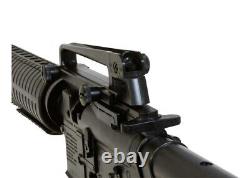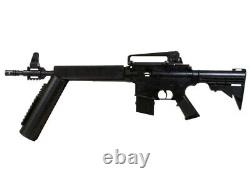 Crosman Assault Rifle M4-177 Air Gun BB Pellet Multi-Pump Adj. Looks and feels like an M4 firearm.
Shoots either BBs or pellets, so you can use whatever ammo you've got on hand. Since it's a multi-pump, you can pump it up to 10 times to get higher velocities or less if you'd like to do some easy all-day shooting. Get extra clips (same ones used by the Crosman 760 Pumpmaster) and load up so you don't have to interrupt your range time with a lot of reloading.
When you shoot steel BBs, do not shoot at hard objects or water. No matter what ammo you're using, remember to wear safety glasses. Everyone in the vicinity of the range should wear safety glasses, even if they're not shooting. Remember to remove all pets from the range before you start shooting.
3-10 pumps (never exceed 10 pumps). 18-rd BB mag, 5-rd pellet mag. Aperture rear sight adjustable for windage. Post front sight adjustable for elevation.
Weaver/Picatinny optics rails above the receiver, below the front sight fitting and on the underside of the forearm. Adjustable/telescoping stock (30.5" to 33.75").
Includes sight adjustment tool, targets, pellets, BBs and safety glasses. 660 fps with steel BBs and 625 fps with pellets (velocities in the owner's manual are incorrect). A neat kit that gets you shooting the minute the box arrives! Includes everything for family shooting fun, indoors or out.