Umarex Synergis. 177 Cal Gas Piston Under Lever Air Rifle Combo 3-9x40 with rings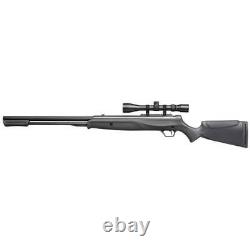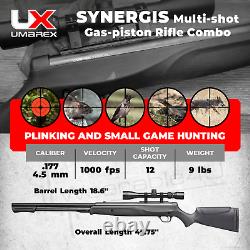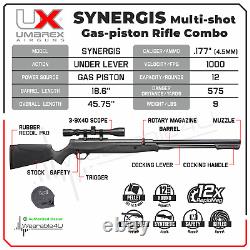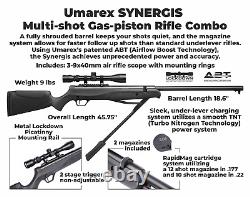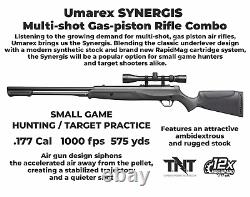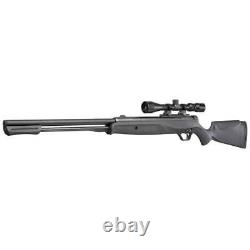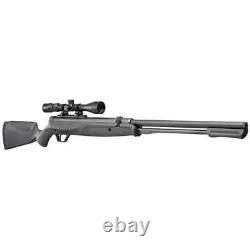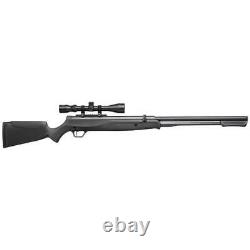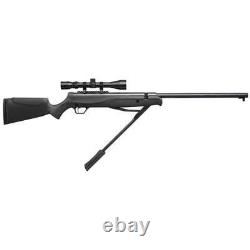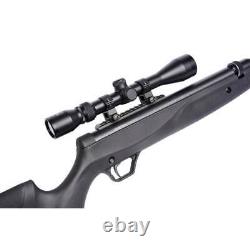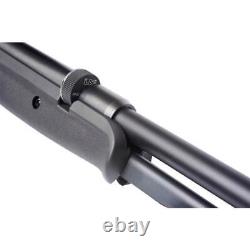 177 Cal Gas Piston Under Lever Air Rifle, Combo (3-9x40 w/rings). The Umarex Synergis Air rifle has three primary features that are making the one-shot pellet Air rifle obsolete! The Synergis departs from the conventional break barrel airgun design to give shooters fixed barrel accuracy that looks as good as it shoots. Umarex's patent-pending Airflow Boost Technology lets the gas piston transfer air in the most efficient way possible which makes the Synergis a true 1,000 FPS Air rifle.
Included with the Synergis is a 3-9x32 scope which mounts to the rifle's Picatinny rail. What really makes the Synergis head and shoulders above the rest is the low-profile 12-shot auto-indexing rotary magazine.
The patented system rotates the magazine and inserts a pellet into the breech automatically every time you actuate it's easy to use under-lever cocking mechanism. Get stocked up on spare magazines, because you're going to want to shoot all day long! All in-line Airflow Boost Technology. Smooth Under Lever Cocking Action. 177 Cal Gas Piston Under Lever Air Rifle Specifications.
Overall Length: 45.75 (115 cm). Barrel Length: 18.6 (47 cm). 177 Cal Under Lever Air Rifle. If the wrong contact details are provided any losses incurred as a result will be the buyers responsibility.