Sig Sauer AIR-MCX. 177Cal Air Rifle with1-4x24mm Scope, Pellets, 88G Co2 Canister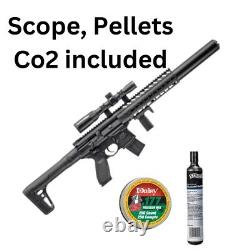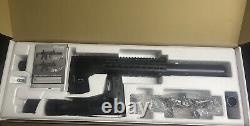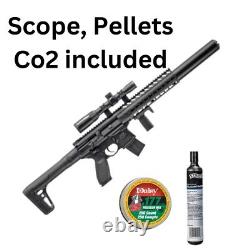 177Cal Air Rifle is a must-have for any air gun enthusiast. Equipped with a 1-4x24mm scope for accurate targeting, this rifle fires pellets (250 Included free) using Co2 canisters and has a velocity of up to 750 fps. The rifled barrel ensures precision shots, while the included free 88G Co2 canister provides a convenient source of power.
In addition to its impressive features, this air rifle boasts a sleek black design and is a great addition to any collection. Ideal for outdoor sports and hunting, this rifle is perfect for those looking for a high-quality air gun.
Whether you're a seasoned shooter or just getting started, this Sig Sauer AIR-MCX. 177Cal Air Rifle is sure to impress.