Crosman The Drifter Kit. 22 Cal Rifle Convertible Pump Pellet Air Pistol Kit New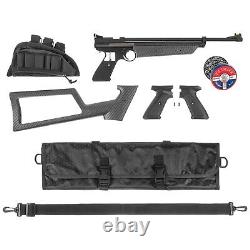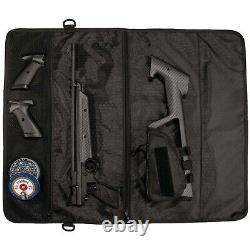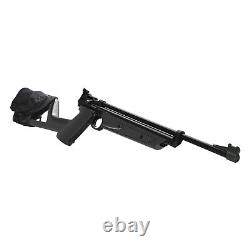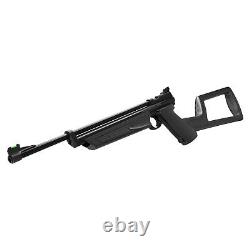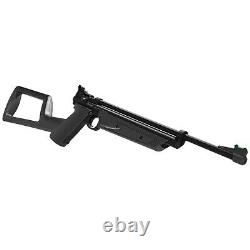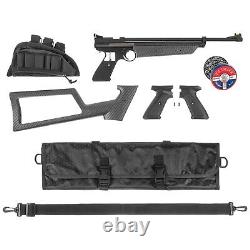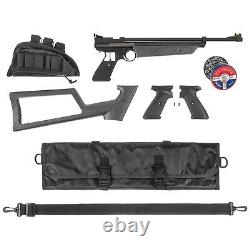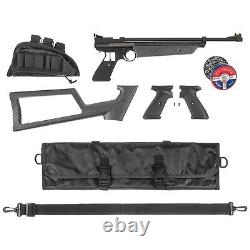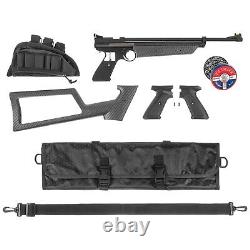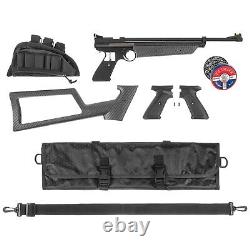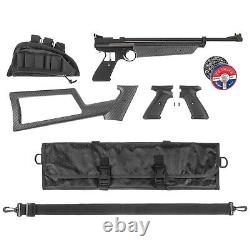 22cal Pellet Pistol/Air Rifle Kit. 22CAL PELLET PISTOL/AIR RIFLE KIT.
EVERYTHING YOU NEED IS PACKED IN THE CROSMAN DRIFTER KIT. THIS KIT IS EQUIPPED WITH A CARBON FIBER WRAPPED, VARIABLE PUMP AIRGUN THAT DELIVERS. 22 CALIBER PELLETS DOWNRANGE UP TO 550 FPS AND IS OUTFITTED WITH FIBER OPTIC FRONT SIGHTS. ALSO PACKED IN THIS KIT IS A REMOVABLE SHOULDER STOCK, PISTOL GRIP, UNIVERSAL RIFLE STOCK POUCH, ROLL-OUT TRAVEL BAG, AND 400 ROUNDS OF. MOBILE FIREPOWER FEARED BY EVEN THE MOST HARDENED VERMIN.
MODERN PISTOL DESIGN AND CARBON FIBER HYDRO DIP. 22 CALIBER PELLETS DOWNRANGE UP TO 550 FPS. ADJUSTABLE REAR SIGHT AND FIBER OPTIC FRONT SIGHT.
OUTFITTED WITH A SHOULDER STOCK, STOCK POUCH, PISTOL GRIPS, 400 COUNT OF. 22 CALIBER PELLETS AND ROLL-OUT CARRY CASE.
LEAD PELLET VELOCITY: UP TO 550 FPS ACTION: BOLT ACTION POWERPLANT: VARIABLE PUMP BARREL MATERIAL: STEEL BARREL TYPE: RIFLED BUTTPAD: POLYMER CALIBER. 22 FRONT SIGHT: FIBER OPTIC MATERIAL: SYNTHETIC MOUNTING RAIL: DOVETAIL REAR SIGHT: PEEP/OPEN SAFETY: CROSSBOLT STOCK MATERIAL: SYNTHETIC STOCK STYLE: CARBINE PISTOL PRODUCT WEIGHT: 2.75 LBS.