Crosman model 180.22 pellet rifle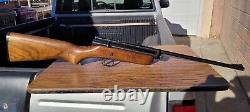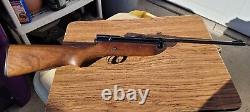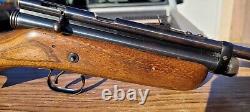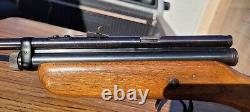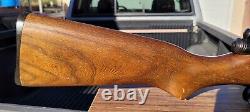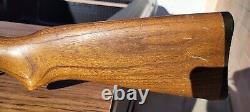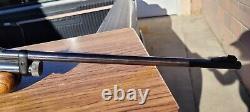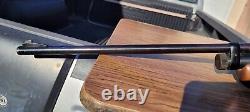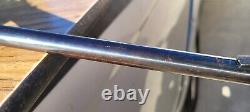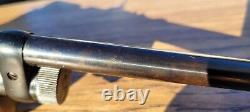 This is a really nice 1st variant with the crossbolt safety. These were manufactured from 1956 to 1962.
Overall, the rifle is in really great shape, with some slight surface rust on the barrel (as pictured) and a few spots on the receiver. With 0000 steel wool and some gun oil or Hoppes bore solvent, it should clean up really nice.
The stock has a few dings, but there are no chips or cracks to the wood. Mechanically, the rifle is sound, but it does leak and will need to be resealed.