Black Ops Sniper Rifle S Power Piston. 177 Caliber Break Barrel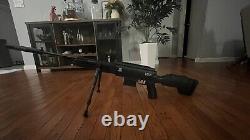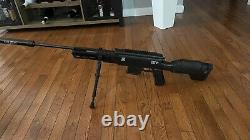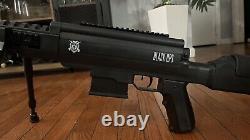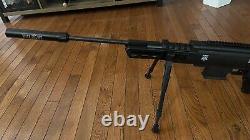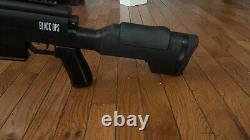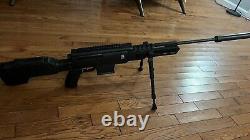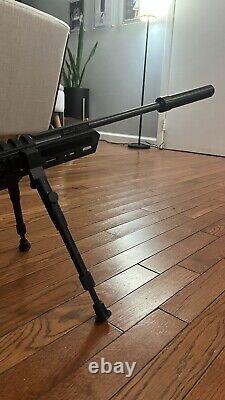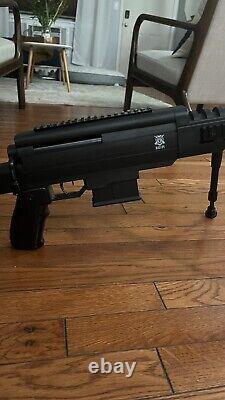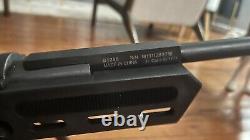 For sale is a Pre-Owned Black Ops Sniper Rifle S - Power Piston. The Sniper Rifle S from Black Ops USA is a high powered pellet gun with looks as impressive as its performance and an all new integrated suppressor. Engineered with Power Piston Technology, the Sniper RIfle S fires. 177 caliber (4.5mm) pellets up to 1,250 FPS. The included adjustable bi-pod and 4x32 scope ensure accuracy, and the top-mounted 6 inch picatinny rail is ready for your choice of optics.
LONG RANGE HIGH POWERED SHOOTING FUN, Break Barrel. 177 Caliber (4.5mm) pellets. PLENTY OF POWER FOR SMALL GAME HUNTING and long range target shooting with Up To 1,250 FPS with premium pellets, incredibly accurate at long range.
INCREASED CONSISTENCY AND LONGER LIESPAN with Power Piston Technology compared to older spring powered airguns. READY FOR YOUR CHOICE OF SCOPES AND ACCESSORIES, Customize and compete with a 6 Inch Tactical Rail, Adjustable Cheek Rest, and smooth trigger pull.