Custom HUMA FX Impact Slug Tuned. 22 cal! SUPER SALE PRICE IN DESCRIPTION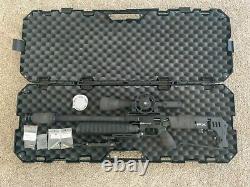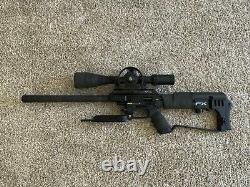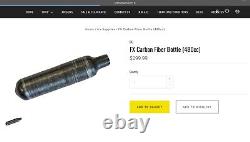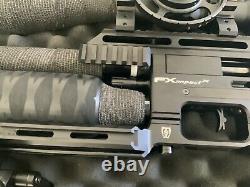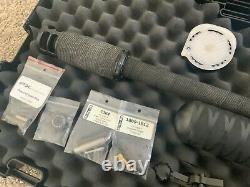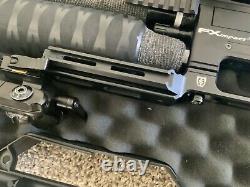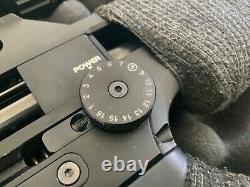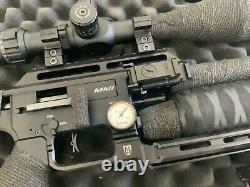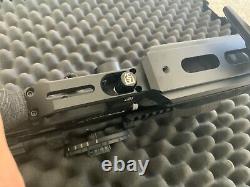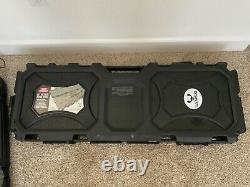 22 caliber with the superior heavy liner. THE BARREL HAS BEEN PROFESSIONALLY LAPPED FOR SLUGS AND PELLETS BY FTAIRGUNS. It has been wrapped to protect it from scratches. This item is in like new condition! Up to 75 foot pounds of energy in this format! Has 1 high capacity magazine. Capable of 200+ yard shots. COMES WITH 480cc carbon fiber FX bottle!! Scope, bipod, moderator, and mounts ARE NOT INCLUDED! LESS THAN 1 MOA CAPABLE AT 100 YARDS! Tuned for 24.8 grain.
My reviews speak for themselves. Please message me any questions and I will respond back as fast as I can.
To reiterate; you will NOT BE receiving the 580cc carbon fiber bottle pictured, bipod, moderator, and scope. You will be receiving the 480cc carbon fiber bottle pictured.
I will have a picture of it up immediately after receiving it. IF you want the 580cc wrapped carbon fiber bottle pictured, let me know and we can work something out.